The social security number (BSN) is a unique personal number for everyone who is registered in the Personal Records Database (BRP). You can find your BSN on the following dutch documents: driver's license, Passport , ID card, health insurance card and salary specification. The BSN replaces the old social security number and consists of the same series of figures.
Drivers license
Passport
ID-card
Health insurance card
Salary specification
Drivers license
The BSN is on the back of the driving license.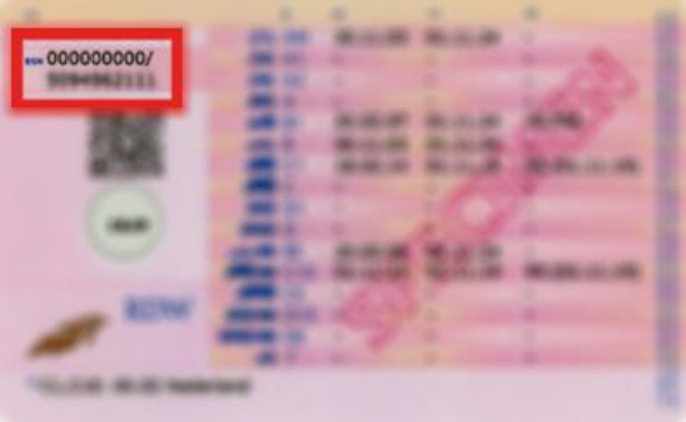 Passport
For dutch passports issued from 2014, the BSN is on the back of the hard page.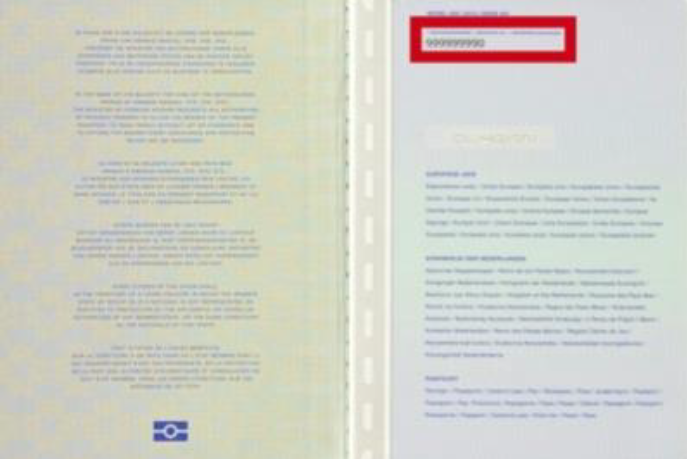 The BSN is printed on the front of older passports.
ID-card
For dutch identity cards issued from 2014, the citizen service number is on the back top right.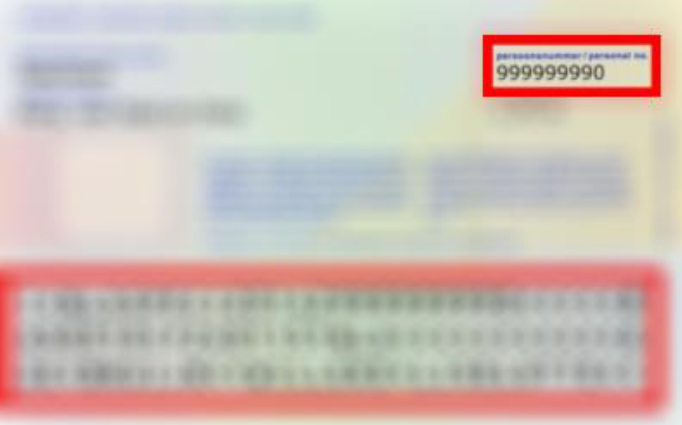 For older dutch identity cards, the BSN is on the front, next to the photo.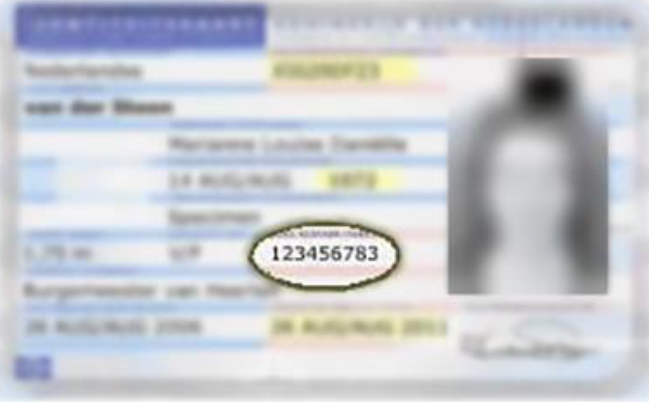 Health insurance card
The BSN is usually stated on your health insurance card with the indication BSN. If not, the term 'Personal identification number' is often used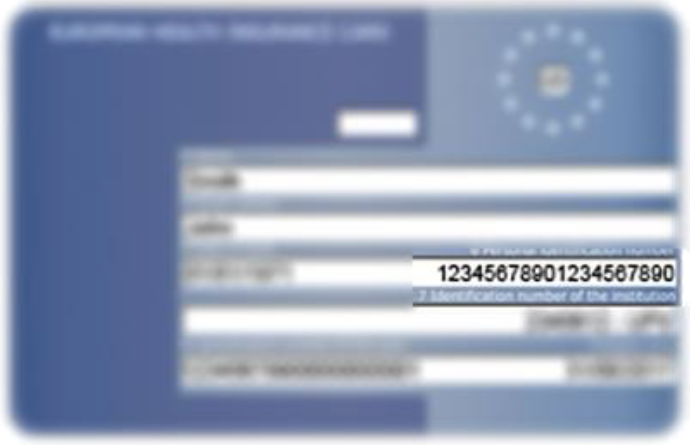 Salary specification
The BSN is often stated on the salary specification / income specification with the indication BSN (or citizen service number).