Do you think you are eligible for exemption after all? Provide copies of the supporting documents we request in the Attach a copy of the letter. Make sure to do this within 14 days using one of the methods below.
Upload via MyRBG Log in using DigiD. You will be redirected to this page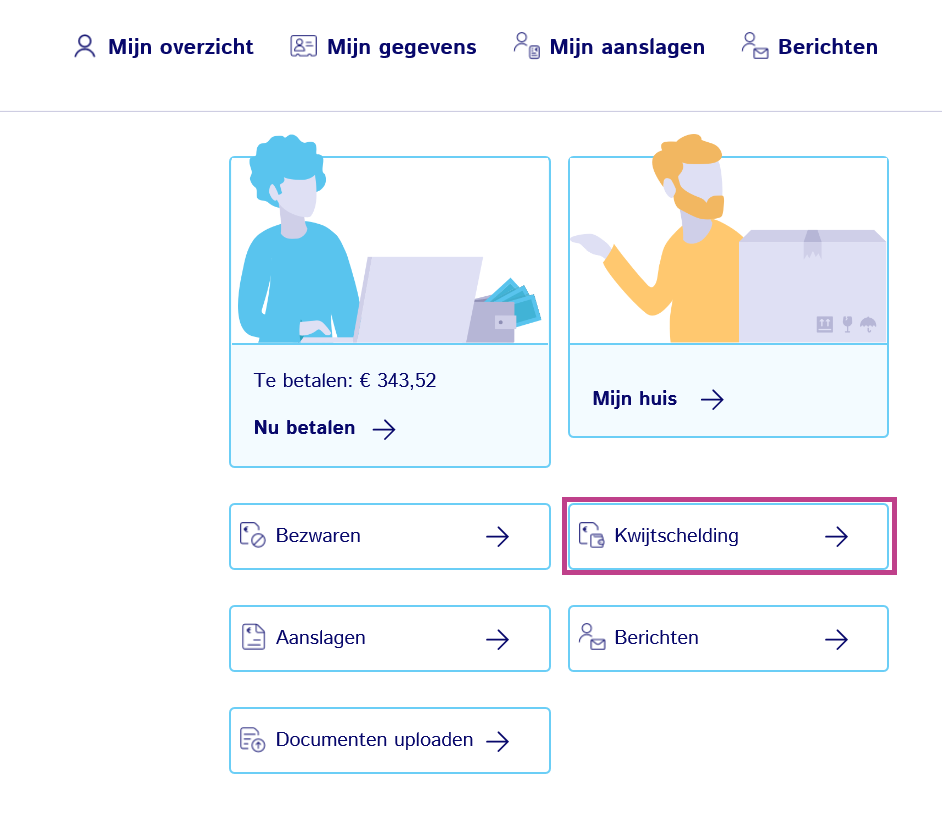 Click the Kwijtschelding button.
Er opent een nieuw scherm. U kunt hier uw stukken uploaden en een toelichting geven.
A new screen will open. Here, you can upload your documents and add a description.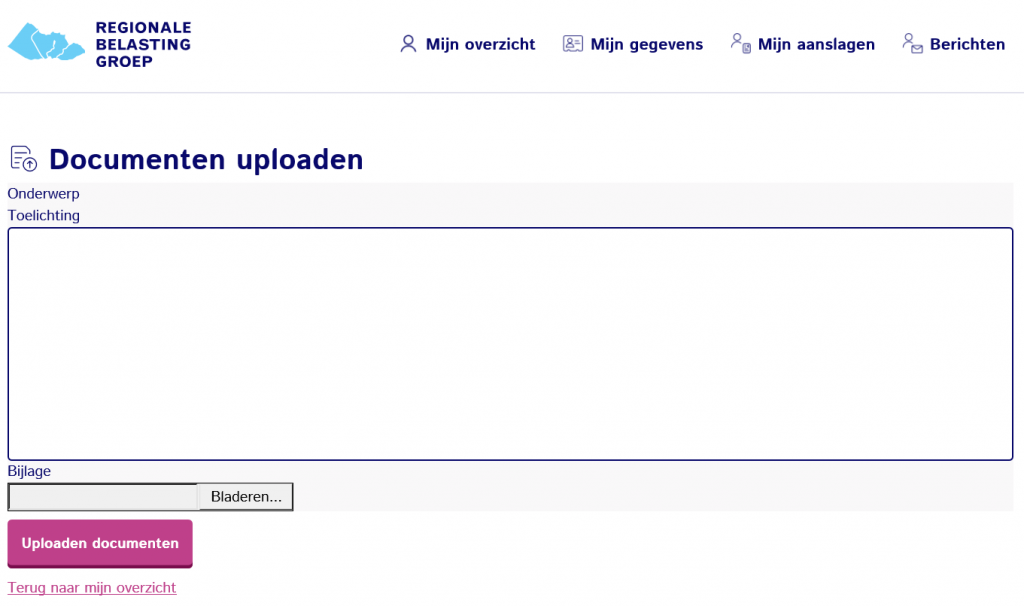 Make sure your documents are not larger than 10 Mb per document.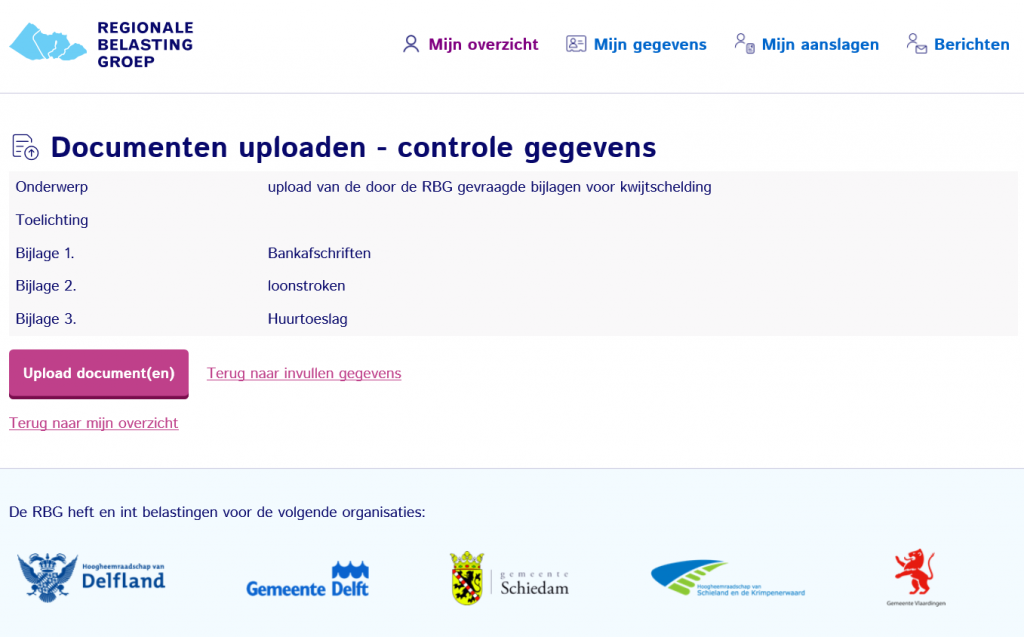 After uploading, click the button Upload document(en) again. You will receive a confirmation that the documents were received successfully.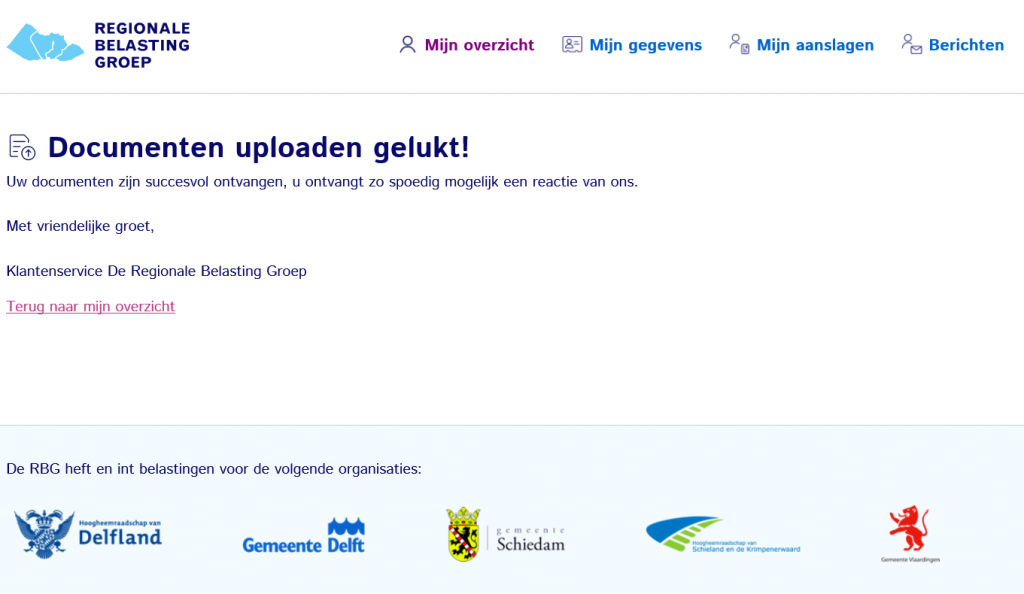 Are you unable to upload your documents? You can submit your documents using one of the following methods:
By mail: In an envelope with sufficient postage stamps. Our address details are: Regional Tax Group, PO Box 923, 3100 AX Schiedam.
Drop off at the Service Desk. First make an appointment, please visit the page: Scheduling an appointment. And take the letter with all supporting documents.